The Story of Rainbow Junction
The Story Of Rainbow Junction
OUR STORY
Over the centuries, the Apies River has carved a natural cutting through the Magaliesberg Mountains just north of the Pretoria CBD, known as the "Poort". To the north of the Poort, at the heart of this historic area the legendary and ancient "Wonderboom" champion fig tree proudly stands. Over the years a rainbow of cultures used this area as a natural junction to meet, trade and rest.
With a very special heritage of close association over five generations and a vision for a better future, the three farms that belonged to the Rossi and Sinovich families for more than 100 years have been joined together by these two Pretoria families into one exceptional, sustainable legacy project of scale, significance and impact for its city – Rainbow Junction.
"Rainbow Junction mirrors the soul of this legacy"
Rainbow Junction is superbly located directly north of the Pretoria CBD where a magnificent mountain pass forged in the foothills of the Magaliesburg opens up to reveal its prime location on the banks of the Apies River.
It is right in the sweet spot of a growing commercial hub and multimodal transport junction that is a natural meeting point for its growing, diverse and cosmopolitan community.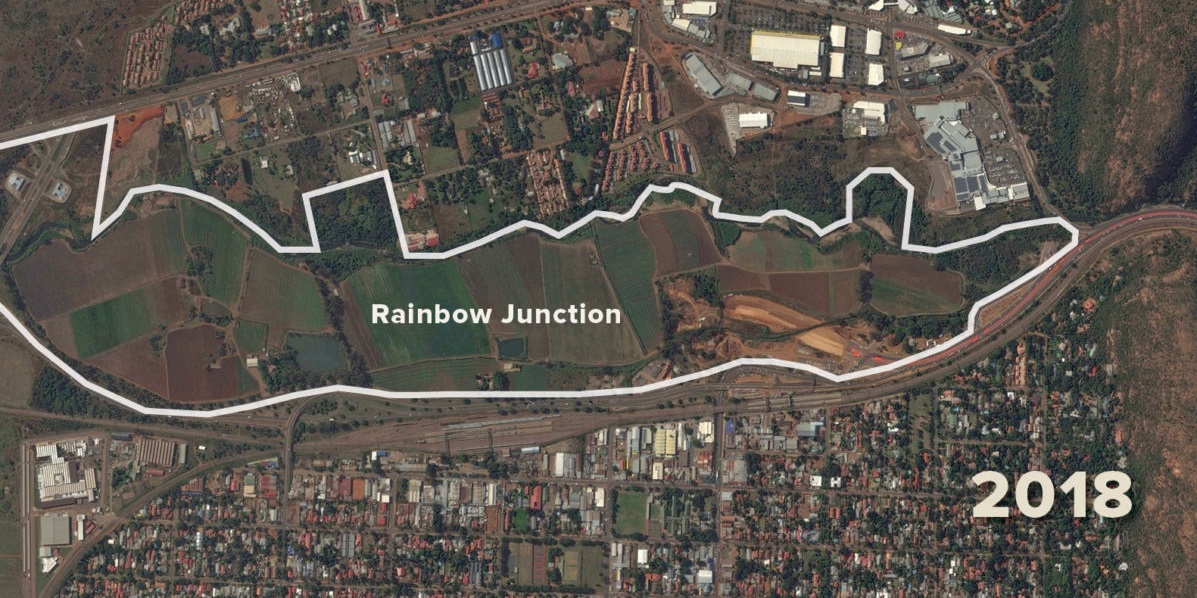 An Economic Powerhouse
The development of Rainbow Junction furthers major national, provincial and local economic objectives. It is a catalyst project in the City of Tshwane's Zone of Choice and within the Gauteng Development Corridor. This new urban core is superbly aligned with the national policy of Transit Oriented Development in line with global best practice.
It ticks all these boxes by leveraging its unique co-location with a major transport interchange along a PRASA Super Corridor and the City's own A Re Yeng Bus Rapid Transit (BRT) system – with links to the nearby Wonderboom National Airport and direct links to the CBD and the Pretoria Gautrain Station.
The development of the entire Rainbow Junction precinct is expected to create thousands of permanent jobs with positive benefits for the local economy and community.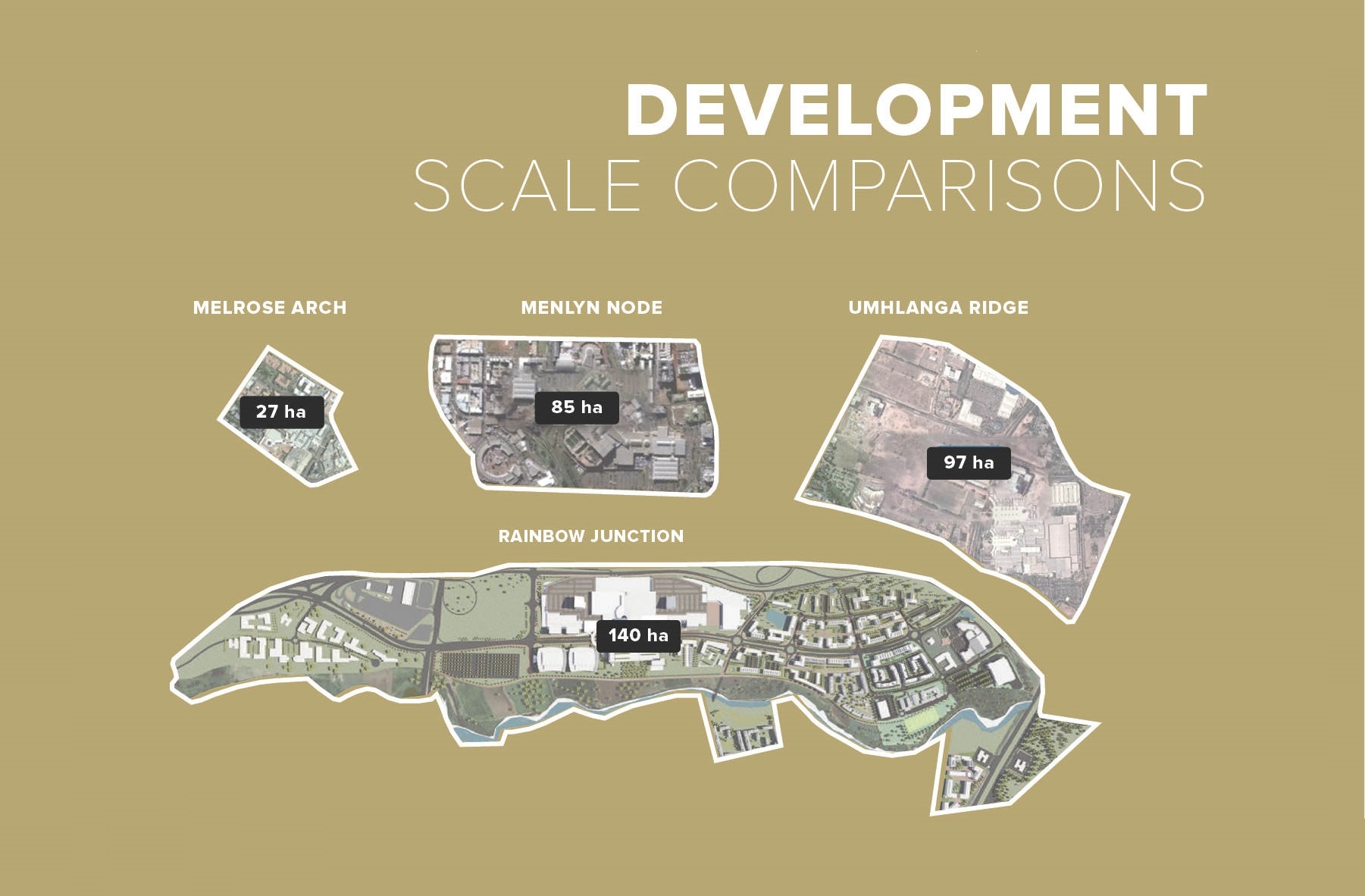 Development Rights Comparison:
Rainbow Junction 670 000m2
Menlyn Maine Development 300 000m2
Menlyn Park Shopping Centre 177 000m2